1PM – Weekdays
Kick your afternoon into high gear. Join Fame 95 for the perfect tune-up to keep the energy going.
5PM – Weekdays
Being in traffic never sounded this great! Melt away the stress of your day with our music therapy.
9PM – Weekdays
It's 'me time' and I'm all ears inside After Dark. Sultry music for the perfect night cap.
5AM – Weekdays
Set the tone of your day, wake up to the Rising on FAME 95 FM. Tune in weekday mornings.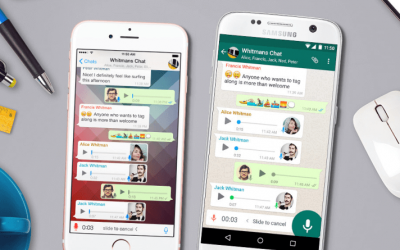 Talia Soares Presenter March 05, 2018 Rochelle Mitchell Presenter WhatsApp for iPhone has been updated! The new WhatsApp version doesn't bring any major changes but includes a couple of new features to uplift your instant messaging experience. The updated WhatsApp for...